Hi!
How are all of you doing?
I am so sorry it has been so long since you've heard from me :( My schedule has been all over the place and let's just say a few things of mine are lacking, including keeping in touch with all of you... I am going to try and make a better effort to post more on here.
With football season starting soon this week's hottie is in the NFL, enjoy! ;)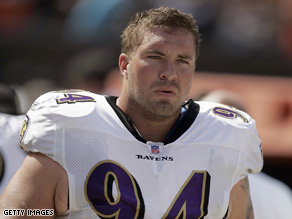 Have a nice weekend, whatever you end up doing!
Kristin :)